VSCO Hashtags are a great way to create community and expand your audience. But if you're new to Instagram or delving into hashtag culture, it can be daunting to find the best ones.
VSCO stands for the photo editing app VSCOCam (short for Visual Supply Co.). When social media photographers use this hashtag, it's probably because they edited their photo using the app before posting it on Twitter, Instagram or other social feeds. You might often see the #VSCO hashtag along with tags such as #VSCOcam, #VSCOgood or #VSCOgram.
How to Use VSCO Hashtags
Download the app on your phone (it's available to both iPhone and Android users free of charge) and allow it access to your photo library. Feel free to upload pictures onto the app and play around with filters, framing and other useful editing tools — it's not just a fancy hashtag, after all!
There's also an option to upload your finished product directly to Instagram. Here are some VSCO hashtags you can add to your Instagram posts for maximum exposure:
#vscogoodshot 
#vscoworld 
#vscogram 
#vscofood
#vscophile 
#vscobest
#bestofvsco 
#vsco_lovers 
#vscomoments 
#vscofilter 
#vscoism 
#vscoaddict
#vscogood
#vscocamphotos 
#vscom 
#vscosociety 
#vscohub 
#vsco 
#vscocam
#vscoeurope 
#vscotravel
Sell your VSCO photos and reach 10 million creatives. You'll be credited, paid and visible to creatives in over 170 countries. Submit your photos here.
You can also use Scopio's Instagram search and licensing tool to discover more unique hashtags that'll get you engagement. Simply type in a hashtag or keyword you're interested in, and we'll auto-populate a list of related terms. Select any of these to launch a junk-free search and see what else is out there on Instagram (like we did in the GIF below), or use them on Instagram posts to build your following.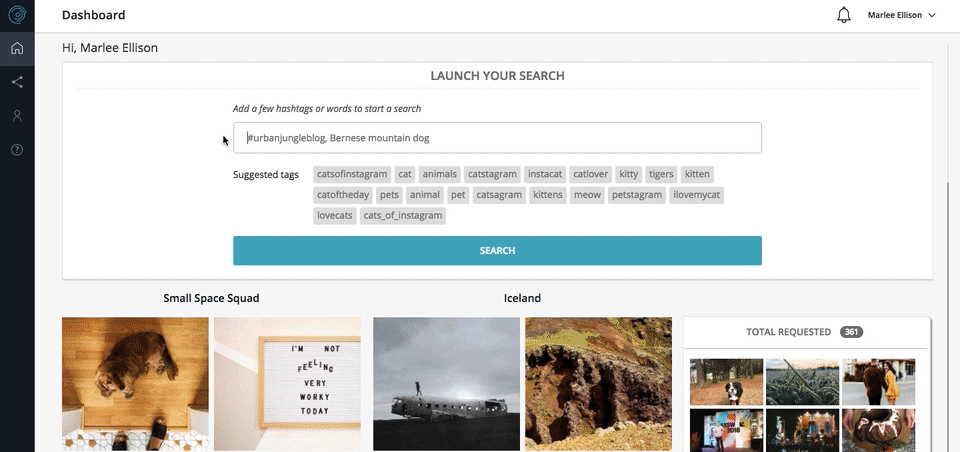 Sell your VSCO photos. Reach 10 Million Creatives. Submit your photos here.