A simple Google search for digital marketing best practices will pull you in all different directions, but advice from these forward-thinking pros is sure to set you on the right path. Go ahead — switch up your strategy!
Facebook, Twitter, LinkedIn, and countless other social sites boast that you can use them to earn customers and build a business from the ground up. Hundreds of different paid digital marketing courses promise to help you increase metrics and diversify your skills. And if you're looking to other entrepreneurs for their digital marketing best practices, nobody's advice will be identical. You'll end up feeling a lot like those jeans in the Levi's logo.
With all of this conflicting information, you're probably wondering where on earth to start. After all, failure is sure to cost you. Which best practices for digital marketing are actually worth your time? Which are just trends, and which tactics should be mainstays in your strategy? Here's where the experts step in.
Scopio chatted with industry specialists about the digital marketing practices that have put them and their clients on the road to success. And though their advice isn't identical, you'll start to see some interesting patterns.
Digital Marketing Best Practices from the Pros
Anna Colibri — Founder, Colibri Digital Marketing
Anna Colibri is a native Californian who started in nonprofit and philanthropic marketing over 20 years ago. Today, she resides in San Francisco and is the Founder of Colibri Digital Marketing, a San Francisco B Corp-certified digital marketing agency. Her aim? To make marketing more than a 9-to-5 job.
For Anna, having a career in marketing is all about being the change. "My company is a certified B Corp," Anna says, "which means we have a demonstrated commitment to the triple bottom line of people, planet, and profit." As marketers, she says, it's important to develop and demonstrate the leadership skills and qualities that make the world a better place. And she's definitely great at putting these beliefs into practice.
The Colibri Digital Marketing team has a website in the works for the Golden Gate Business Association, the first organization of its kind founded by LGBTQ entrepreneurs. It's making business more accessible. "I'm on the board as VP of communications, and I'm very proud of the work that we do," she says. The association's brand new site is slated to launch this month.
With digital marketing as a whole, Anna stresses that authenticity is everything. "The internet, smartphones, and social media have made it possible for people to share their creativity on an unprecedented scale," she says. Our digital world allows us to share what's going on in our lives, and she knows that leveraging that creativity and energy is a good thing.
The bottom line
Digital marketing best practices aren't all related to strategy, as being aware of your team's individual needs improves your chances of success. "If you are in leadership, focus on your team," Anna says. "Your team supports your clients, so making sure they are fulfilled means they can enjoy making a difference for your clients."
Mike Schiemer — Founder, Bootstrap Business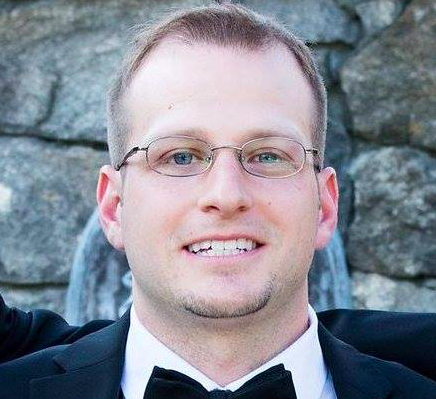 As a New-England native, Mike Schiemer of Bootstrap Business has spent much of the last decade helping businesses in Massachusetts, Rhode Island, and New Hampshire boost their marketing. But like many other digital marketing experts, he wasn't always dead set on this industry. It took a series of impactful events to get him on his current track.
Mike has always had an entrepreneurial spirit — a character trait that came in handy when he was running his own service business. "I was low on funds after paying off my college loans, had bootstrapped my business on a very low budget and obviously couldn't compete with the larger corporate competitors with traditional print advertising, radio commercials, or television ads," he says. Faced with this obstacle, he figured that there had to be a more frugal way to grow (and then sustain) a small business.
The answer? Marketing tactics such as social media, email marketing, blogging, and vlogging, which cost next to nothing compared to your run-of-the-mill corporate campaign.
I started becoming increasingly more interested with digital marketing than I was with the actual service businesses I was promoting," Mike admits. And to keep up with this newfound hobby, he began doing consulting work and helping out fellow entrepreneurs. As things came full circle, Mike even worked on social media and content campaigns for global brands.
"As soon as I started monetizing my online content and signing contracts with large clients, I realized that there was tremendous potential for a career in digital marketing," he says. Now, he specializes in social media marketing for growth, brand awareness and sales, but tailors his work based on each client.  He stays true to his roots by ensuring that all of this can be done on a budget.
Be An IG OG: 5 Instagram Marketing Tips https://t.co/SlBdd0pMV2 <– Read #Instagram #IG #DigitalMarketing #SocialSelling #SocialMedia #SMM pic.twitter.com/wBw3pO5Pzo

— Michael J. Schiemer (@MikeSchiemer) November 22, 2017
In 2009, Mike started Bootstrap Business, turning his bootstrapping experiences into lessons for other entrepreneurs on what he calls a "shoestring budget." He has learned over time that digital marketing is still as mystifying to some folks as it was in the early days of commercial internet access, and that some don't even believe its effectiveness — a seemingly farfetched idea in our tech-driven world.
But perhaps more importantly, Mike maintains that in this fast-paced digital world, nobody has all the answers: "Not you, not me, not your CEO, and not even the marketing gurus with millions of followers," he says. "We are all learning as we go through trial and error, and none of us can predict the future. The best thing you can do is continue educating yourself, challenge the status quo, experiment with new methods, and be relentless when it comes to making improvements in your business." Entrepreneurial, indeed.
Today, Mike is a busy digital marketing manager at Seasons Corner Market and East Side Enterprises and an author (his eBook, The $10 Digital Media Startup, is available for purchase on Amazon). But he still makes time to chat with founders and entrepreneurs that need a little bit of advice and offers up free tips on Bootstrap Business.
This isn't surprising, per se — Mike truly loves side hustles and actively encourages them, as the lessons you can learn are definitely invaluable. "You can leverage the knowledge and success that you gain for countless opportunities throughout your life," he says. "If you already have a side business or full time business, I challenge you to ramp things up aggressively and aim to double your profits in the next year. You'll have to dig deep and come up with some serious innovations and improvements."
The bottom line
Mike knows that to make a business successful, belief in both yourself and the product you're representing is crucial.
"That genuine belief and passion (or lack therof) will come across in your videos, articles, social media posts, ads, podcasts, and even pictures," he says. "It can make or break your business." And if  clients and employers don't see that kind of raw dedication, they'll simply move on.
Chris Shifflett — Founder, Jumpyr
Chasing the Apex..#creatingcontent #streetphotography #photographer #hongkong #645d #gh4 #dowhatyoulove @PENTAXIAN pic.twitter.com/vBny5WaX9e

— Chris Shifflett (@chrisshifflett) April 29, 2016
In terms of content, there isn't too much that Chris Shifflett hasn't dabbled in. Among other roles, Chris is the executive producer of Transcendent, a GLAAD award-nominated Fuse docu-series, a seasoned photojournalist who works both at home and abroad, a former Wilhelmina model and the founder of Jumpyr, a digital marketing agency based out of San Francisco.
This background has truly shaped the way he thinks about marketing. In the very near future, Chris says, the success of a company will depend on its ability to churn out "new original content," which is what's powering robust companies like Netflix, Medium, Quora, YouTube and Snapchat.
"This paradigm is shifting, and it's shifting very, very quickly," he notes. And as the second half of the world starts to plug in, good content will become a must for keeping afloat and ahead of competitors.
During his career, Chris has built and launched hundreds of websites for businesses in many niches. "Everything else is cake," Chris says, "but content is always the hardest thing." New content means less bounces and more engagement. And over time, great original content boosts both your SEO ranking and chances of success. 
"That engagement — that person staying on your website for a little bit longer — means a higher probability of conversion," he says. And naturally, that leads to more cash. He adds that even though new content is the one thing everyone wants, nobody actually knows how to get it.
Chris now holds a vision that's sure to please undermined creatives everywhere. Though artificial intelligence is teaching itself to master prized skills — think Microsoft and Cambridge's DeepCoder — it still can't think creatively enough to write something memorable. AI learns from example, and that's why a science fiction screenplay written by one sounds like someone's first assignment for postmodern theatre class.
Even though AI can write, that doesn't mean that it can write well, Chris stresses. Because an AI's thought processes aren't fueled by inspiration, feelings, spirituality or senses, creativity will become a more valuable asset than ever. "I'll put everything on it," Chris says.  He's confident: "I've shifted my entire way of thinking, my entire company, everything that I'm doing now into the creative space."
So much so, in fact, that Chris is actually selling Jumpyr and launched Contynt, a platform to connect content creators to brands. "That's digital marketing as it's finest," he says.  When you're creating content, though, it's not about churning as much out as you can, but making sure that your content is authentic and truly tailored to your brand's values. This is critical for just about everyone, and just one of Chris' digital marketing best practices.
"You want to have that content created around your brand," Chris says, citing overused stock photos as an example of what can go wrong with branded content. If you've seen the same stock photo 20 times, is it really going to engage? Perhaps most importantly, does it represent any brand's values?
The bottom line 
Although your demographic will always be there, triggers for engagement will be different. That means that creativity and great content are more prized than ever in today's digital world. "You can be the best digital marketer in the world," Chris says. "But if you don't know how to create anything, a lot of power is lost." 
Apolline Adiju — Founder and Owner, Simple Social By Apolline Adiju
How To Create A Killer #ContentMarketing Strategy On A Budget
https://t.co/EQSAeoV5rx #DigitalMarketing #InboundMarketing #Marketing #SMM pic.twitter.com/wAbeag9T2y

— Apolline Adiju? (@apollineadiju) September 14, 2017
Apolline Adiju spent eight years at a telecommunications company before her definitive dive into the world of online marketing. Her first marketing experience was with network marketing, a popular route for busy folks searching for a side hustle.
During her stint in network marketing, Apolline's friends and colleagues sought her help for optimising their websites, updating their social media profiles, posting Facebook ads, blogging and other forms of digital content marketing — something she clearly had a knack for. She also helped people develop a more human (read: less "salesy") approach to their businesses.
Things started to come full circle. "I got to a point where my network marketing business was failing because I did not put in enough time and effort in it," she admits. She loved network marketing, but says it could be hard to keep up with as an introvert. On the other side, demand for Apolline's digital marketing services just kept growing. And fueled by this success, she began taking courses and earning certifications. Although she charged a small fee for her work, she never dreamed that providing digital marketing services could be a career.
"It didn't dawn on me that I could make a living working for other people," she recalls. Apolline realized after some research that she had been offering truly lucrative services for free. After this epiphany, she founded Simple Social, her own digital marketing company based out of Stockholm, Sweden.
For a typical customer, Apolline carries out research on their brand and market, builds their brand using social media, starts marketing and sales funnels, brings in new clients with social media ads and optimizes sites to keep clients around, sometimes turning them into valuable brand ambassadors.
She's now a full-service digital marketer, meaning that she specializes in many different facets of digital marketing and tailors services to each client's particular needs — especially those of busy entrepreneurs.
Like Anna Colibri and Chris Shifflett, Apolline also stresses the importance of authenticity in marketing, "Business is no longer B2B or B2C," she says. "It is more human-to-human." It's hard to disagree with this. Keep it real, and your fans will connect and trust you on a personal level.
The bottom line 
Almost nothing great is built in a day, so it pays off to be patient and diligent. "It takes time to master a skill and experience to top it," Apolline says. "The more you practice, the better you'll be at it."
It's also crucial to invest in yourself, she says: "Personal development in the form of courses and certifications (from reliable industry leaders) will keep you at the top of your game." Though you can technically learn all of this from free YouTube videos, it might take you a solid chunk of time. If nothing else, join a few online groups where you can discuss digital marketing best practices. It'll keep your knowledge brushed up in a shifting digital landscape.
Apolline points to marketing support groups, which she calls "the best way to keep up with trends and network with like minded people." They also function as forums where you can partake in healthy debate about trends and other marketing tactics. She even has her own Facebook group for social media and digital marketing aficionados.
Marcus Miller — Founder, BowlerHat
Digital marketing is complicated – knowing your options is a good starting point: https://t.co/7Es1ZP36m4 #marketing

— Marcus Miller (@marcusbowlerhat) April 28, 2017
In his own words, Marcus Miller is "an accidental marketer." After studying computer science in university, he began his career as a web developer around 2000 building e-commerce platforms and order-processing systems. Marcus quickly found that his work didn't stop after he was finished building a platform or system. "The question soon became: How do we market this? How do we get more people to the site?" he says. And to find a solution, Marcus started researching SEO, PPC and digital marketing. The rest, he says, is history.
Today, Marcus is the founder and managing director of BowlerHat, an SEO, PPC and digital marketing agency based out of Birmingham, England. The team's mission is to simplify digital marketing for their clients, as that niche is fast-paced and difficult to keep up with. "I am all about helping people," he says, "particularly small businesses and any underdogs taking on the big boys." This is the work he's most proud of.
Marcus admits that it's a strange time to be a digital marketer — a time full of in-betweens and change. While "classical" marketers might lack understanding about digital platforms, digital natives might lack knowledge about marketing fundamentals. The answer, he says, is in your approach. "Good marketing in 2017 and beyond needs both strategy and a working experience of the tactical channels," he says.
The bottom line
As for digital marketing best practices, Marcus suggests really investing in an organic search strategy. It'll look a little bit different for every business and might take you a good hunk of time and effort before you see concrete results. "But when visibility is built up," Marcus says, "nothing else comes close to the ROI of SEO & organic search."
If you're strapped for cash, your investment doesn't even have to be financial. Marcus points to the resources available to smaller businesses that want to improve on their marketing game, including BowlerHat's list of 30 small business SEO tips. "Just working through these tips in a procedural manner will help businesses of all shapes and sizes see an improvement in organic search visibility," he adds.
Scopio is the industry's premier search and licensing platform for images and videos on social media. We help brands, nonprofits, companies and media outlets and others find and use visuals that matter to their audience. Want to learn more about digital marketing best practices? Email us at info@scop.io or sign up for a 10-day free trial. Let's talk strategy! Featured photo courtesy of Brandon Nesbitt.